3D Steel Logo Mockup
This mockup offers an added level of elegance to your logo presentations, allowing your designs to truly stand out, set against a dark blurring office glass background. The "3D Steel Logo Mockup" from GraphicsFamily will help you enhance your logo game, increase sales, draw in more customers, and win logo design competitions. This mockup is here to ensure that your designs receive the greatest treatment possible because they deserve nothing less.
This mockup is the ideal option for designers wishing to leave a lasting impression when presenting their logo creations to clients because of its alluring 3D metallic sheen, alluring shine, and painstakingly sculpted shadows. The "3D Steel Logo Mockup" is a crucial tool for designers for the following reasons:
1. Increasing Sales for Logo Designs: A picture speaks a thousand words in the cutthroat world of design. With the help of this mockup, you can present your logo designs in a polished and eye-catching way. The alluring shine and realistic 3D metallic effect immediately convey the worth and caliber of your work. You greatly improve your chances of closing deals and gaining clients by showing your logos in such an alluring way.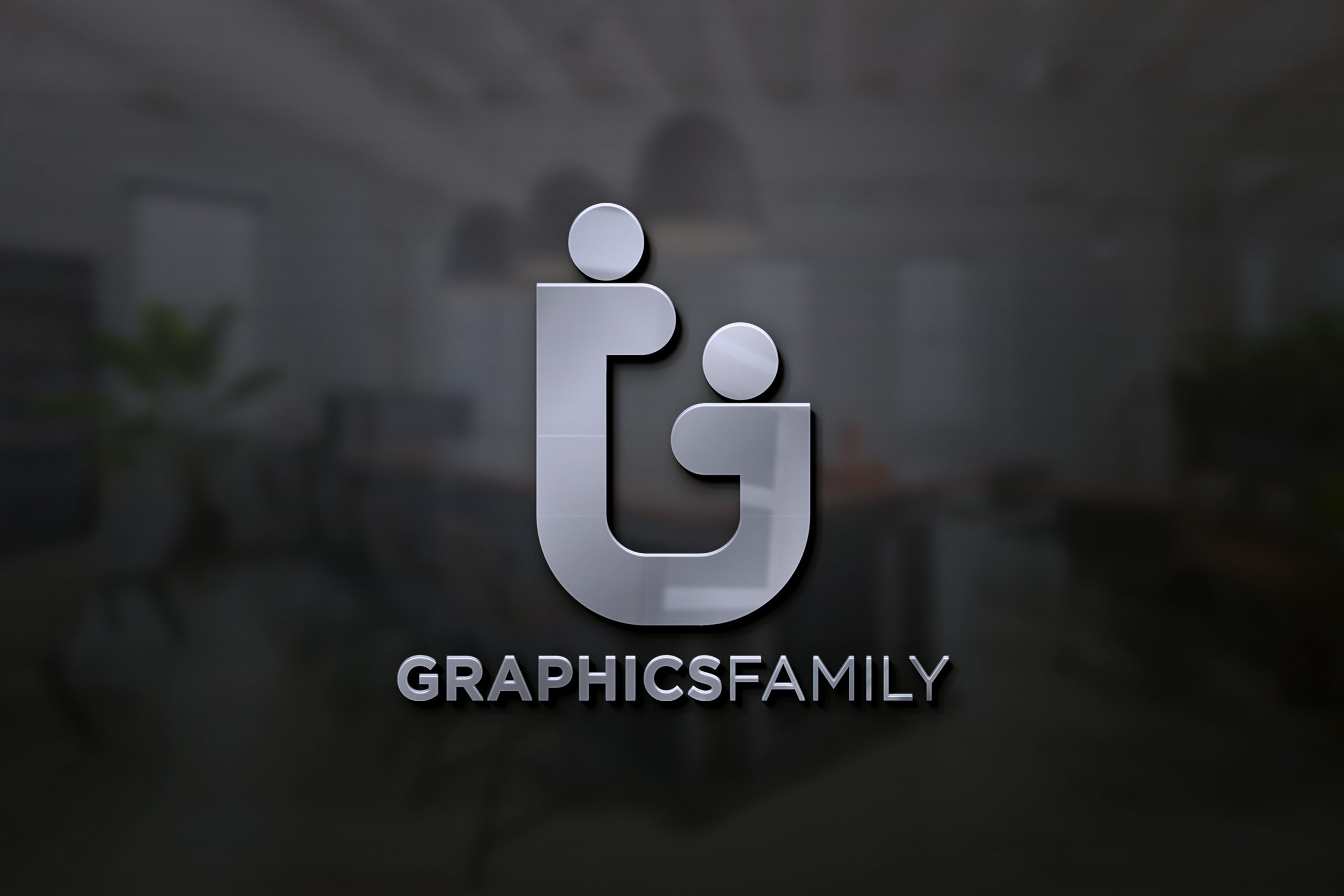 2. Getting More Clients: A well-designed logo conveys your attention to detail and design prowess to potential customers. With the "3D Steel Logo Mockup," you'll be able to both keep your current clientele and draw in new ones. Potential clients will be drawn to the professionalism and sophistication of your presentations, which will make your portfolio stand out. It's a guaranteed strategy to differentiate yourself in a crowded industry and grow your clientele.
3. Winning Logo Design Competitions: Design competitions are competitive arenas where only the most alluring and polished entries triumph. You obtain a competitive edge by employing this prototype, which might mean the difference between winning and losing. Your logo designs stand out to judges thanks to the realistic shadows and 3D metallic finish.
GraphicsFamily – Your Design Partner: At GraphicsFamily, we understand the importance of accessibility and ease of use. That's why we offer hundreds of free logo mockups that can be easily edited directly in your browser. With just a click of the "EDIT ONLINE" button on this page, you can customize this "3D Steel Logo Mockup" to perfection, ensuring it aligns perfectly with your brand's identity.