Free 3D Logo Mockup
With the aid of a free 3D logo mockup, you can present your logo design in a believable and eye-catching manner. This specific mockup gives your logo a contemporary and elegant appearance with its lovely gray and silver effects.
Using a logo mockup is a crucial step in the design process since it enables you to present your logo in a polished and stunning manner. Make sure your end client can envision how the logo will appear in actuality when you deliver your logo design to them.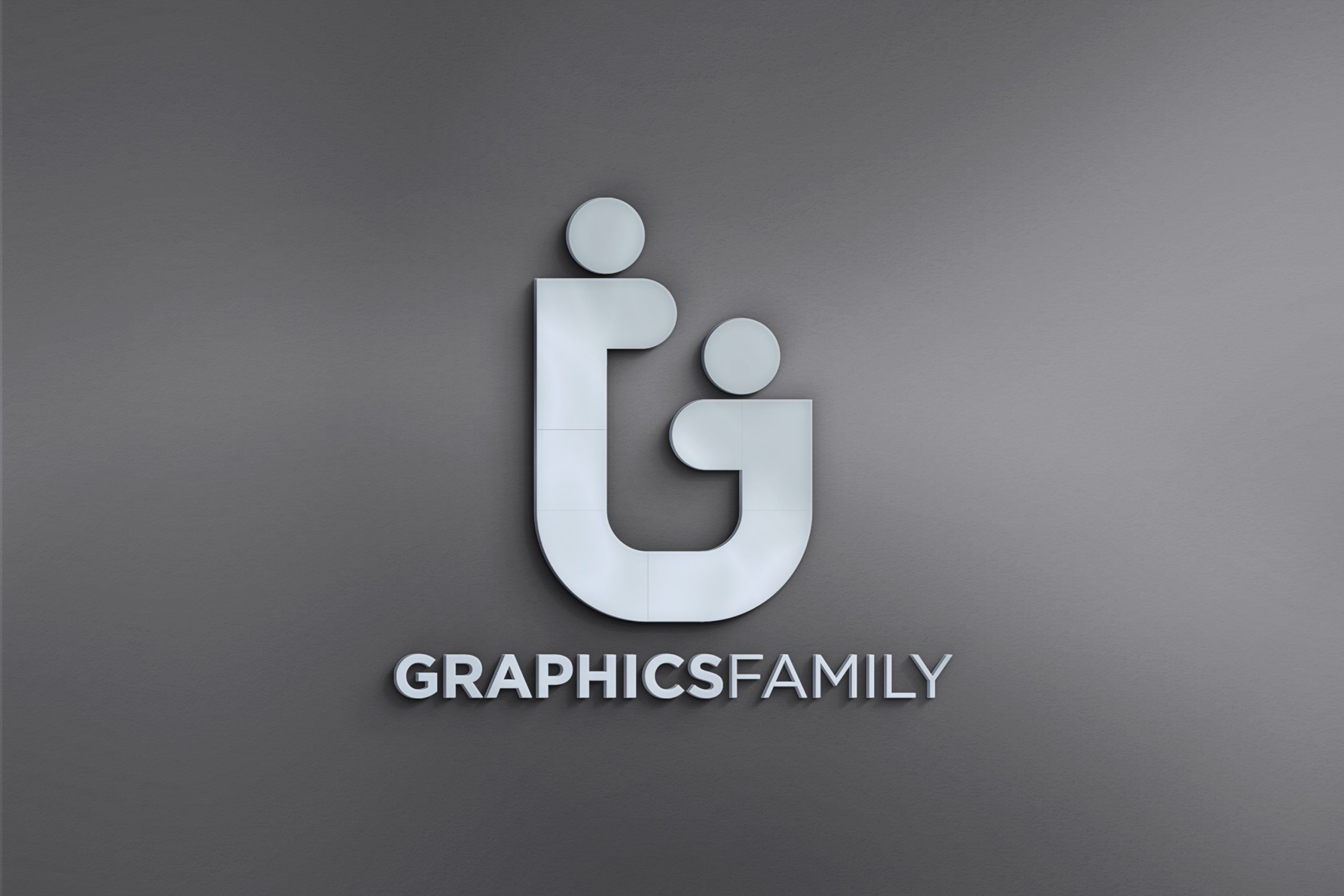 Your logo design will appear more lifelike and palpable when you use a 3D logo mockup to provide depth, texture, and dimension. This is crucial since it aids clients in comprehending the finished result and enabling them to picture how it will appear in various settings, such as on business cards, websites, and marketing materials.
The gray and silver beautiful effects in this free 3D logo mockup give your logo design an extra touch of sophistication and elegance, standing out and creating an impression on your customers.
Using a logo mockup is an essential step in presenting your logo design to clients, and the free 3D logo mockup with lovely gray and silver effects is a fantastic tool for pulling it off.
How to use the mockup .PSD file:
1. Download the free .zip file from GraphicsFamily page and unzip it in a folder.
2. Double click the .PSD source file
3. Locate the layer named [YOUR LOGO HERE] and double click it to edit.
4. Drag and drop your .PNG transparent image of your design, icon or simply add a new text you wish to appear on the surface.
5. Resize and center the design and save the smart layer.
6. Your design is now appearing on the surface and you can export the design by clicking: CTRL+ALT+SHIFT+S
Good luck with sales and happy clients!
Free 3D Logo Mockup Features:
– 100% Customizable.
– High Quality
– Fully Layered Mockup Template.
– .PSD (Source File)