Free Photoshop Employee Horizontal Id Card Template Download
Are you preparing a presentation to gain potential clients and give them an overview of your brand? You might've taken care of every aspect of your brand identity except employee identity cards. Identity cards are the most basic yet significant part of your organization's brand recognition that can make your exceptional employees stand out among other competitors.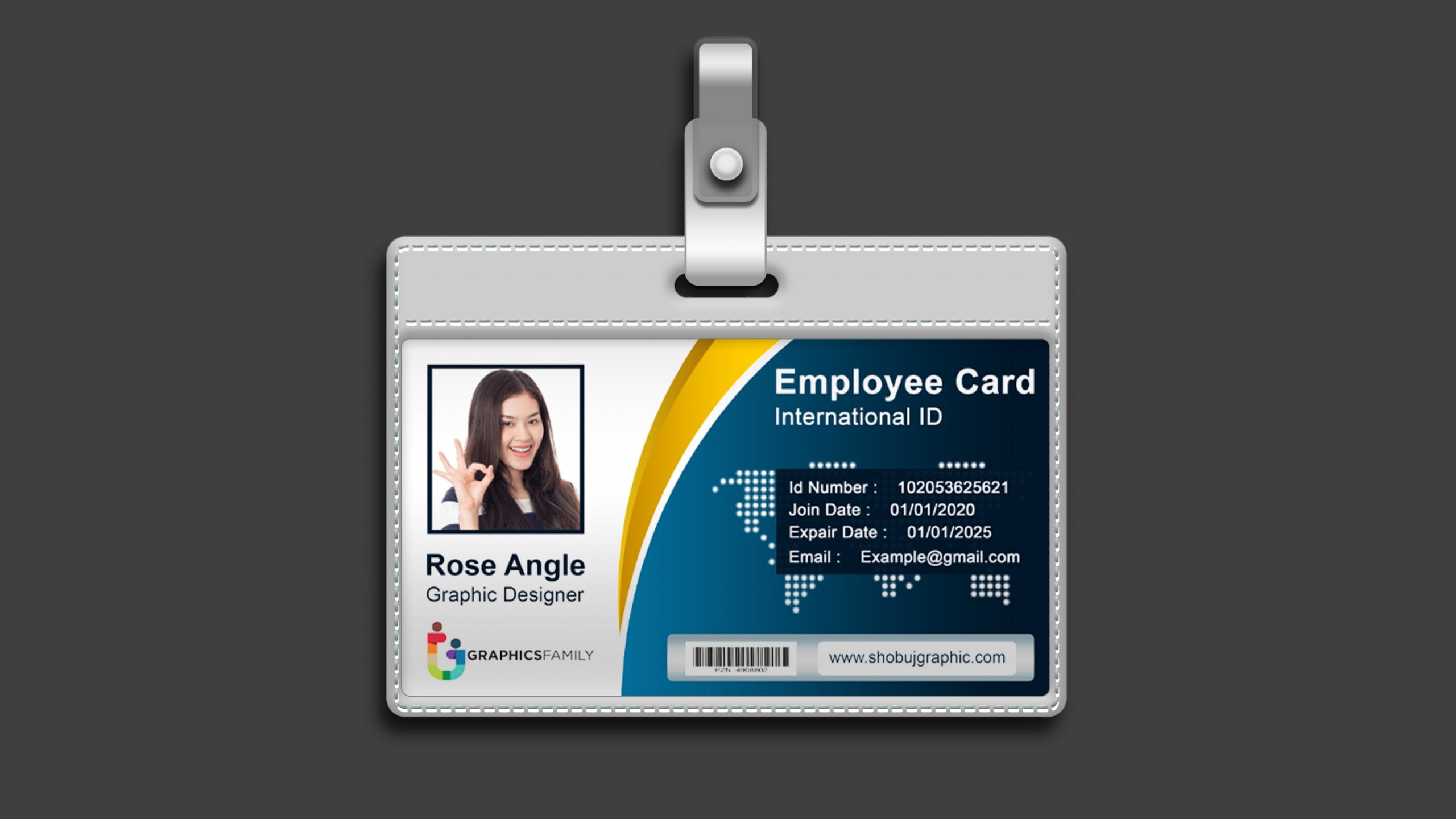 Most marketing sectors tend to ignore the significance of having a visually appealing and attractive identity card for their employees, but you can still ace your presentation with our amazing Employee ID Card Templates created with immense attention to detail by the talented team at GraphicsFamily!
These templates are completely customizable, giving you the reigns to personalize them according to your company's requirements. You can represent your organization by changing the colors to better reflect your brand or by uploading a picture of your company's emblem. Redefine your brand's identity and download our fantastic ID card template now!
–  .Psd 100% Editable.
– 100% Customizable.
– High Quality
– Fully Layered Design Template.
– .PSD (Source File)