Realistic Debossed paper logo mockup
Dive into a world of tactile elegance with our latest gift to designers—the "Realistic Debossed Paper Logo Mockup." Beyond a template, this mockup is a gateway to redefine how your logos are perceived, adding a touch of realism that transcends the digital realm.
💼 Client Impressions Redefined: Elevate your logo presentations from ordinary to extraordinary. The Realistic Debossed Paper Logo Mockup transforms your design into a tangible masterpiece, showcasing it in a realistic and attractive environment that resonates with tactile sophistication. Your clients won't just see a logo; they'll feel its presence.
🎨 Portfolio Prestige: Your portfolio is a testament to your design prowess. With this professional mockup, your logos transcend the screen, appearing as if they're embossed on paper. Craft an unforgettable portfolio that speaks volumes about your attention to detail and commitment to excellence.
🏆 Contest Dominance: In the competitive arena of logo design contests, stand out with a submission that not only catches the eye but invites touch. The Realistic Debossed Paper Logo Mockup is your secret weapon, adding a layer of realism that sets your entry apart.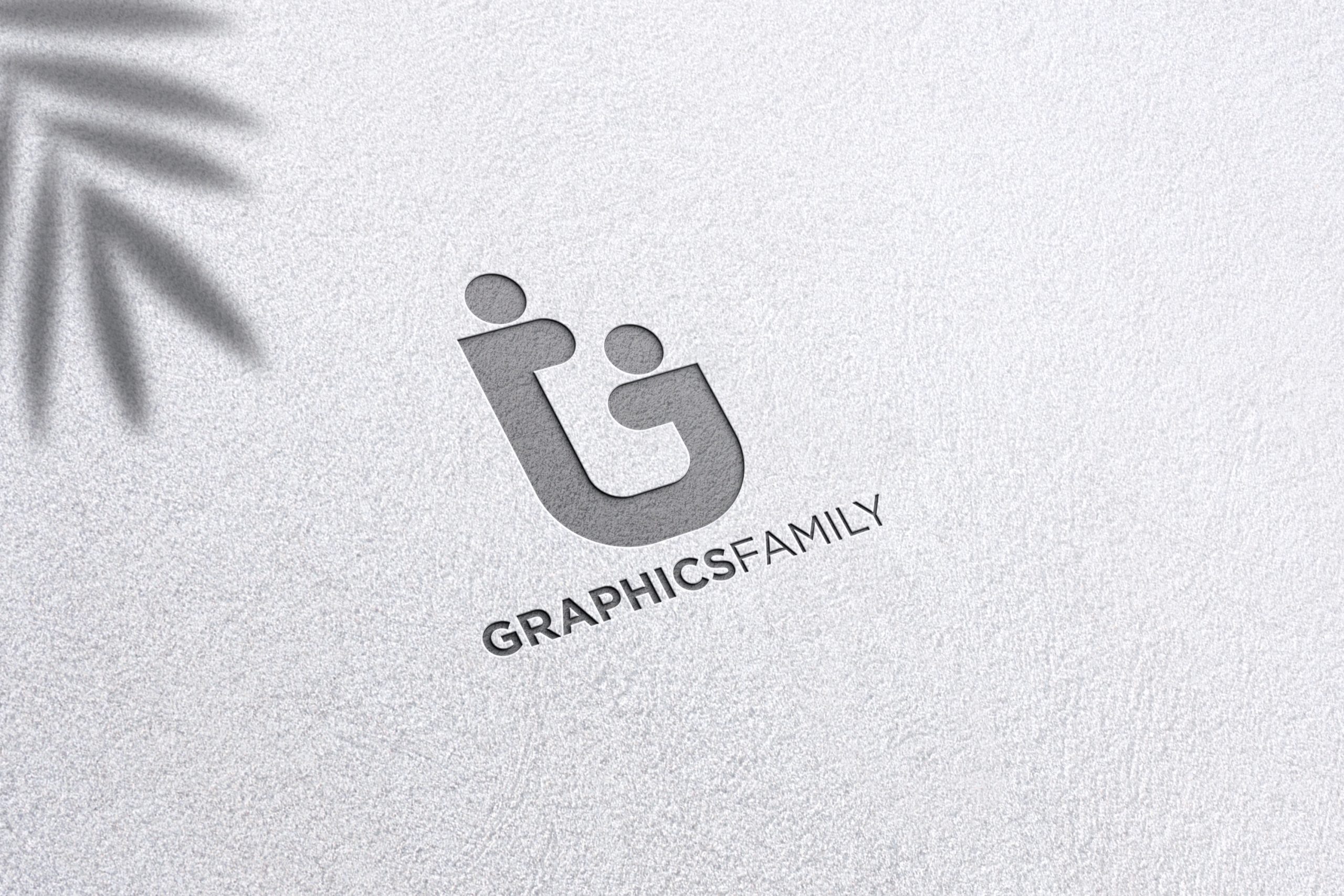 🌐 Versatile Authenticity: Tailor your logo presentations to any client, industry, or brand archetype effortlessly. This mockup doesn't just showcase; it tells a story of craftsmanship, making your logo the protagonist in a narrative of tactile allure.
🔍 Realism Redefined: Watch your logo transform into a work of art with subtle debossed details on paper. The Realistic Debossed Paper Logo Mockup creates an immersive experience, inviting clients to explore the tactile dimension of your brand.
Ready to make a lasting impression? Download GraphicsFamily's "Realistic Debossed Paper Logo Mockup" now. It's not just a tool; it's a tactile experience that will leave your clients saying, "Wow!" Elevate your logos to a new dimension of design sophistication. 🌟📄
How to use the mockup .PSD file:
1. Download the free .zip file from GraphicsFamily page and unzip it in a folder.
2. Double click the .PSD source file
3. Locate the layer named [YOUR LOGO HERE] and double click it to edit.
4. Drag and drop your .PNG transparent image of your design, icon or simply add a new text you wish to appear on the surface.
5. Resize and center the design and save the smart layer.
6. Your design is now appearing on the surface and you can export the design by clicking: CTRL+ALT+SHIFT+S
Good luck with sales and happy clients!
Realistic Debossed paper logo mockup Features:
– 100% Customizable.
– High Quality
– Fully Layered Mockup Template.
– .PSD (Source File)