Wooden 3D Mockup for Logo
Discover the power of professional logo presentation with our "Wooden 3D Logo Mockup," meticulously crafted by our expert designers at GraphicsFamily. This versatile mockup is your gateway to leaving a lasting impression on clients while effortlessly showcasing your logo design creations.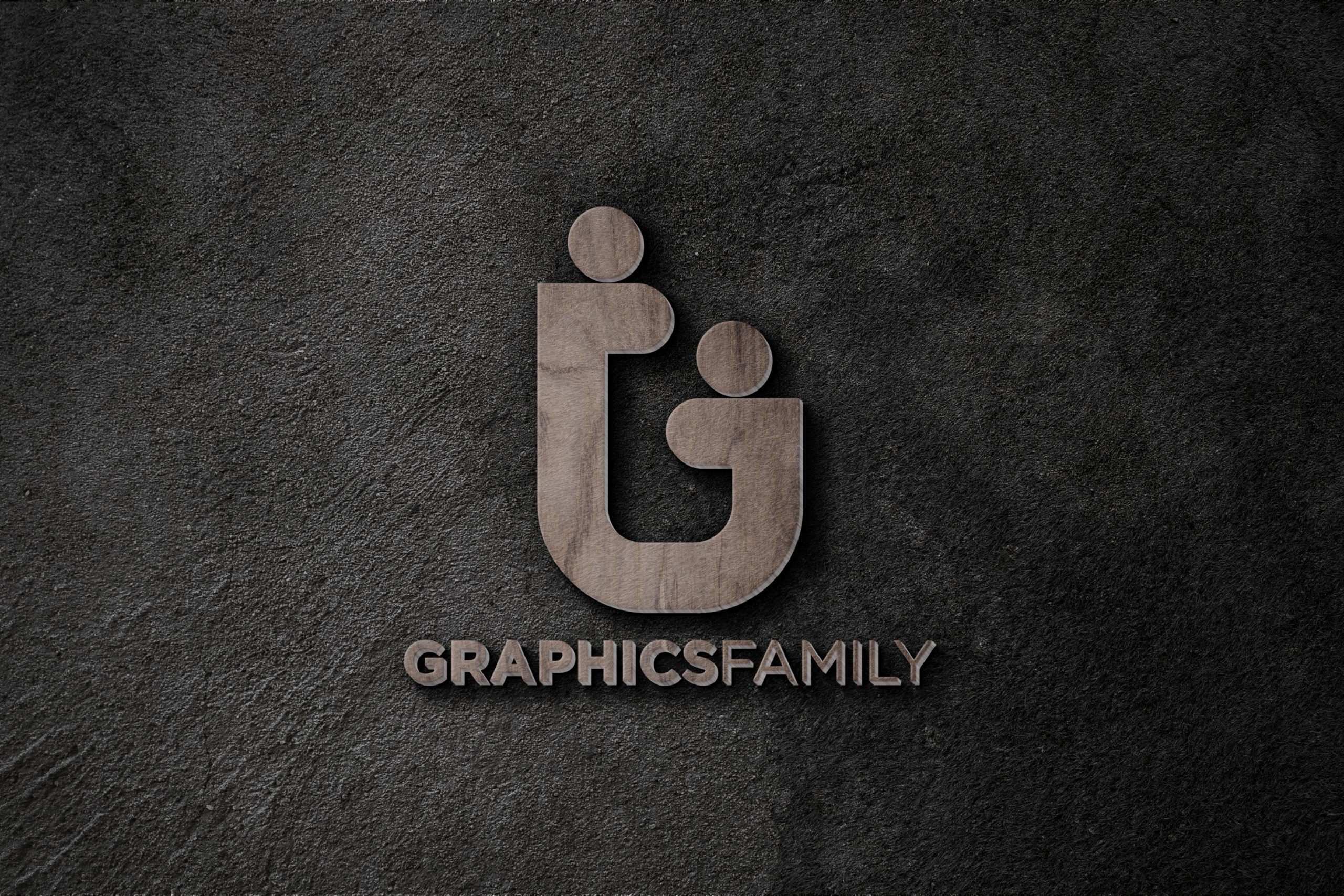 1. Realistic Brilliance: The Wooden 3D Logo Mockup adds a touch of authenticity to your logo designs. It beautifully transforms your flat, 2D logos into stunning 3D representations engraved on rich wooden surfaces. By doing so, it helps your clients visualize how your logo will appear in real-world applications, such as signage, business cards, or product packaging. This realism is a game-changer when it comes to making informed design decisions.
2. Simple Customization: This mockup is simple to customize thanks to its user-friendly features. Regardless of your level of technical proficiency, you may rapidly change the current logo symbol with your own. This convenience allows you to present clients with customized and expertly designed logos while also saving you time. Having the capacity to contextualize your work is crucial for getting project approvals.
3. Professional Impression: The Wooden 3D Logo Mockup exudes attention to detail and professionalism right away. It reflects your dedication to giving them the best possible service. By using this mockup, you can turn your logo designs from simple ideas into potent visual assets that can help you stand out in a crowded market.
By showcasing your work with such finesse, you're more likely to attract and retain satisfied clients.
In summary, the "Wooden 3D Logo Mockup" is an indispensable tool for designers who wish to impress their clients, save time on customization, and maintain a professional edge. It provides your logo designs with the context and realism they deserve, ensuring your clients make informed decisions. Elevate your logo design game and build a reputation for excellence by integrating this professional mockup into your workflow today.
How to use the mockup .PSD file:
1. Download the free .zip file from GraphicsFamily page and unzip it in a folder.
2. Double click the .PSD source file
3. Locate the layer named [YOUR LOGO HERE] and double click it to edit.
4. Drag and drop your .PNG transparent image of your design, icon or simply add a new text you wish to appear on the surface.
5. Resize and center the design and save the smart layer.
6. Your design is now appearing on the surface and you can export the design by clicking: CTRL+ALT+SHIFT+S
Good luck with sales and happy clients!
Wooden 3D Mockup for Logo Features:
– 100% Customizable.
– High Quality
– Fully Layered Mockup Template.
– .PSD (Source File)