Elegant Dark Gold Business Card Design
Elegant Dark Gold Business Card Design
Business cards are one of the oldest forms of advertising, but they are still widely used to spread awareness of a company and its contact information. With Graphics Family, business cards are a very economical form of promotion when compared to other options like billboards or an online marketing campaign.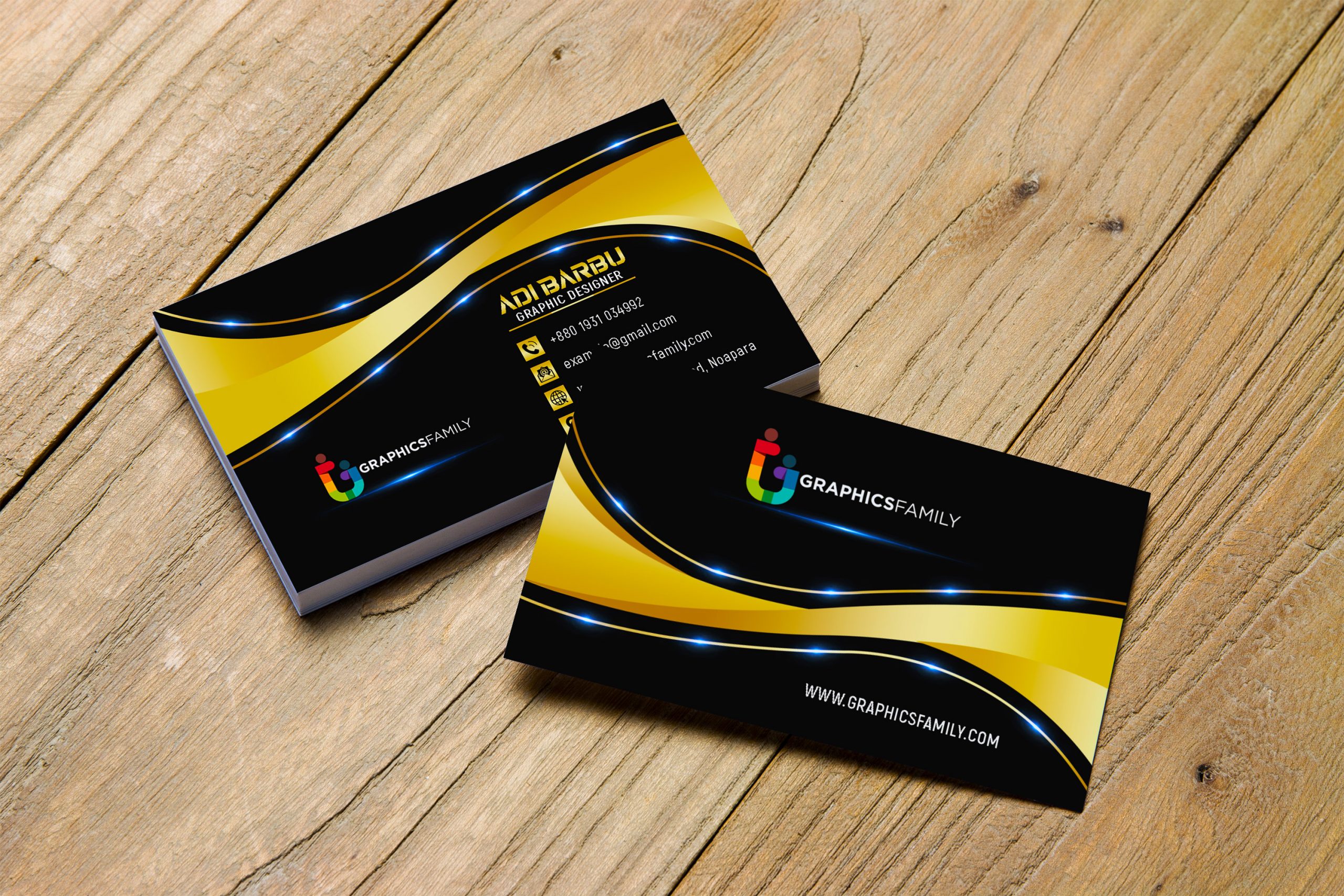 Our dark gold and black business card is an elegant and effective way to promote your company and attract new customers. You can reach as many people as with a stack of business cards designed by our professionals, plus the tactile aspect of the cards means they'll stick in people's minds longer.
Making your custom business cards is the ideal method to let your customers know that your company cares about the finer details. In addition to this graceful and powerful design, you can give information they need to hire you with logos, contact info, and a business name can also be added.
GraphicsFamily offers a wide range of options in terms of form, and size, and our online Photoshop tool means you can edit a design so that it is tailor-made for your company.
Features:
– 100% Customizable.
– High Quality
– Fully Layered Mockup Template.
– .PSD (Source File)