Free Essential Brushes Bundle
Free Essential Brushes Bundle are my custom brushes for Photoshop. It's free to download! So get it now! It's useful in all types of basic work like digital painting, sketching, and drafting. Use Stylus and Tablet for more accurate results. This is the first custom brush set I made in photoshop. If you wonder how to install custom brushes in photoshop then watch the below tutorial video for more guides on Graphic Boost up Channel.
FREE BRUSHES INCLUDE:
Graphite Pencil.
Cut Pencil.
School Chalk.
Monoline Pen.
Dry Brush.
Paint Stroke Brush.
Particle Brush.
Low Grunge Brush.
Blue Guideliner Brush.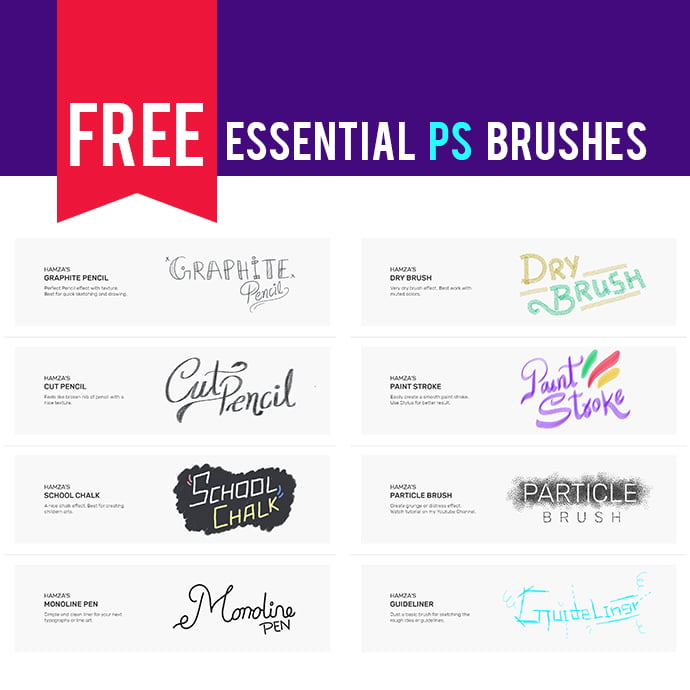 FEATURES:
9 Brushes.
ABR File.
Tutorial Link.
Light File Size.