Logo Design Studio Business Card Template
Today we have come up with another fantastic template to help you. You must be aware of the importance of business cards and their role in promoting any business.  These serve as the portfolio of a person or organization.
The selection of colors, logo and business name placements, make your brand bleed off the page and also communicate out-of-the-box thinking.
The presentation of a portfolio is the most crucial thing in the progress of any person or setup. The scope of logos and designs for business cards is very high. The clients usually look for a person who can make magnetic and decent business cards yet, keeping them personalized.
If you are looking for some help in making the best business card designs, this Template is for you. It is a card template that is usually preferred by clients. Put charisma in your work. It will represent our studio business in the best way possible.
This Template is 100% customizable, and you can make all the changes you want. The color combination can be altered as well on the demand of the client. So, download the template file and earn the right name!
Make your first impression a heavy one!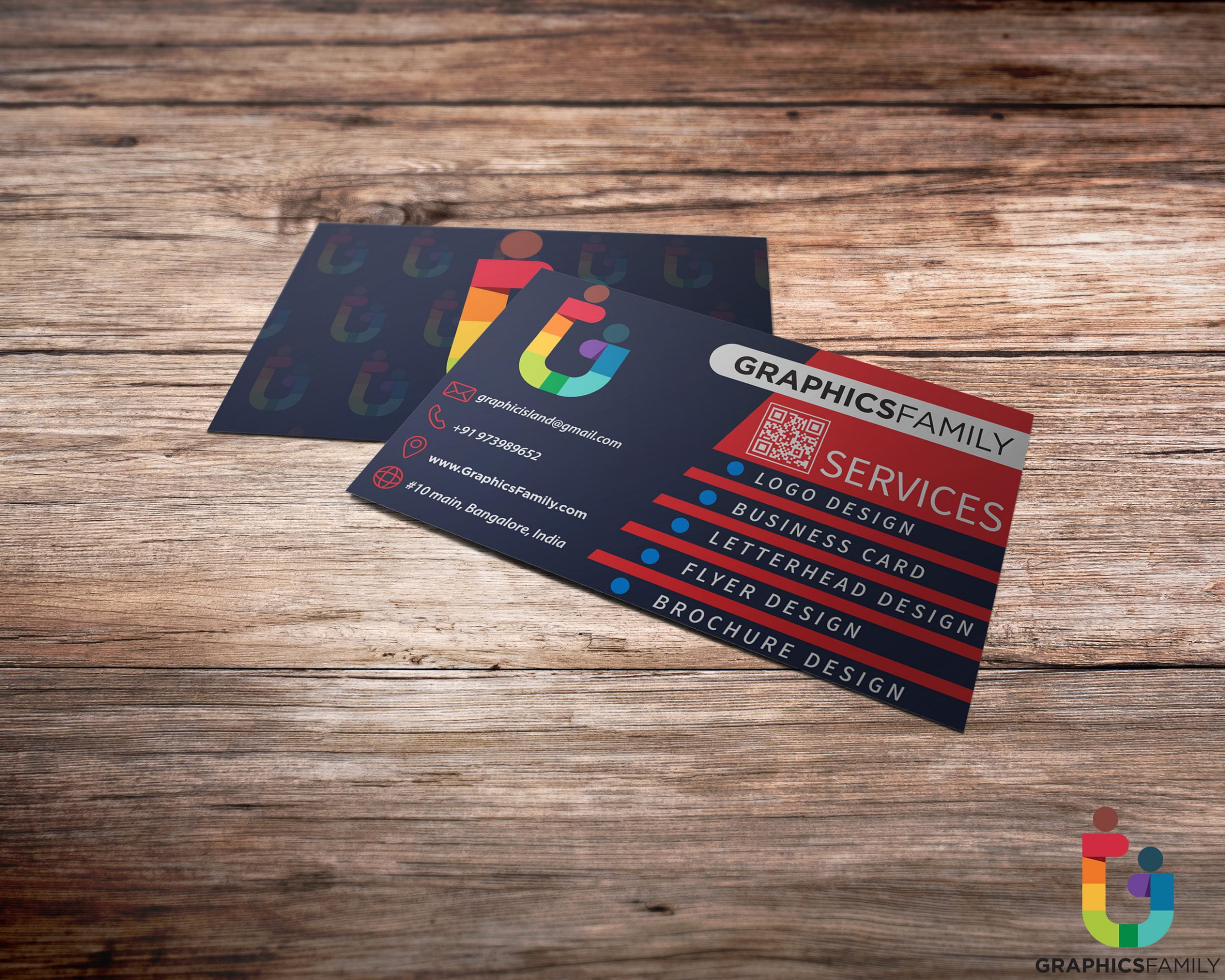 Catch people's attention with this great business card template which assures a good first impression about you and your company.
FEATURES
– This Logo Design Studio Business Card Template Is .AI And  Is 100% Editable using Adobe Illustrator CS 6 or Adobe Illustrator CC
– 100% Customizable.
– High Quality
– Fully Layered Logo Template.
– .AI (Source File)
– .EPS
What's Not Included In The .Zip File?
Mock-Up Images, Fonts And Logo Video Reveal Are Not Included In The Archive File. They Are Only For  Illustration Purpose. If You Need Customization Please Don't Hesitate To Contact Us.
The promotion of the business is the best way to run it!