Online Shopping Icon Set Design Line Style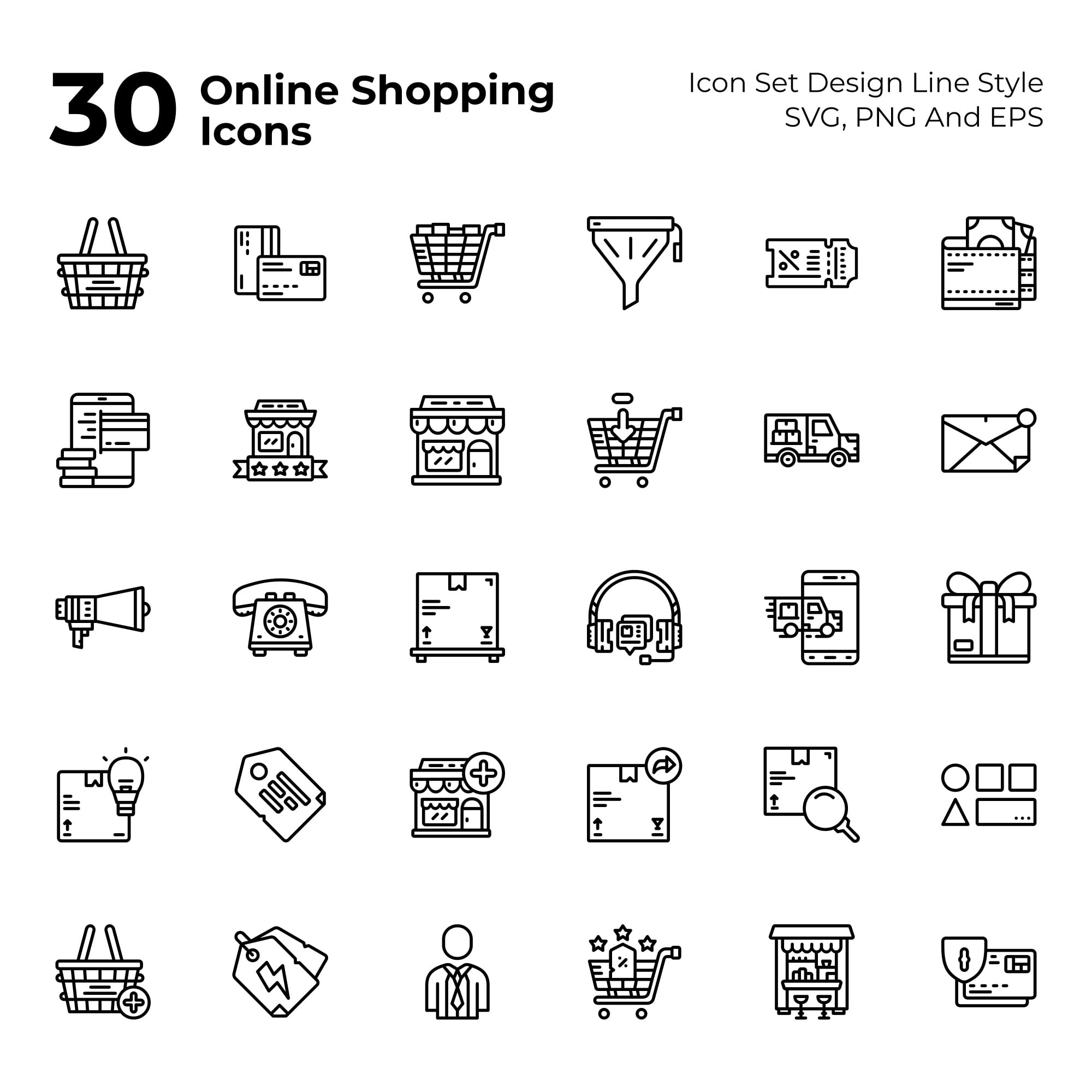 Vector Icons perfect use for your
– Mobile and Desktop Application
– Website
– Business Card
– Company Profile
– Logo
– Patterns
– Crafts
– Presentation Template
– Print Template
– Poster
– Brochure
– UI UX
– Company Profile
– Social Media Template
– Infographics
– And More Product.
Easy to edit and use
Include 3 format different files
SVG – [Scalable Vector Graphics]
EPS – [Encapsulated PostScript]
Transparent PNG – [Portable Network Graphics]
List Icon in this pack
Shopping Basket, Credit Card, Shopping Cart, Filter, Voucer, Wallet, Mobile Payment, Rating, Store, Add to Cart, Delivering, Message, Promotion, Phone Call, Product, Customer Service, Mobile Shipping, Gift, Popular Product, Label, Add Store, Share Product, Find Product, Category, Add To Basket, Flash Sale, Account, Black Friday, Snack Booth, Secure Payment
High-quality icons set design for your every project. I hope you like it, please give me your feedback so I can do better.
if you like this icon you can order a custom icon by contacting me.
Thank you
Taufik Ramadhan