Corporate Business Brochure -Tri Fold Design
This professional business tri-fold brochure can serve multiple purposes such as a corporate business identity brochure, presenting your company and services. Add your own logo, texts and images and it's ready for print.
All the digital creators who have been thinking of creating a tri-fold brochure for their client should give us an ear. Graphics Family never disappoints any of their users; instead, we always come up with something new and exciting because we care for your Future!
We have come up with a tri-fold design for brochures of a corporate business. All of the three folds of the brochures can be customized with our client's logo, pictures, and texts.
You can download the template from our website and add the pictures and logos according to your client's interests. The color scheme can also vary with the company requirements of your client.
Rock the business platform by having a rocking brochure!
FEATURES
– The Corporate Business Brochure Is .Psd And  Is 100% Editable.
– 100% Customizable.
– High Quality
– Fully Layered Brochure Template.
– .PSD (Source File)
What's Not Included In The .Zip File?
Mock-Up Images, Fonts Not Included In The Archive File. They Are Only For  Illustration Purpose. If You Need Customization Please Don't Hesitate To Contact Us.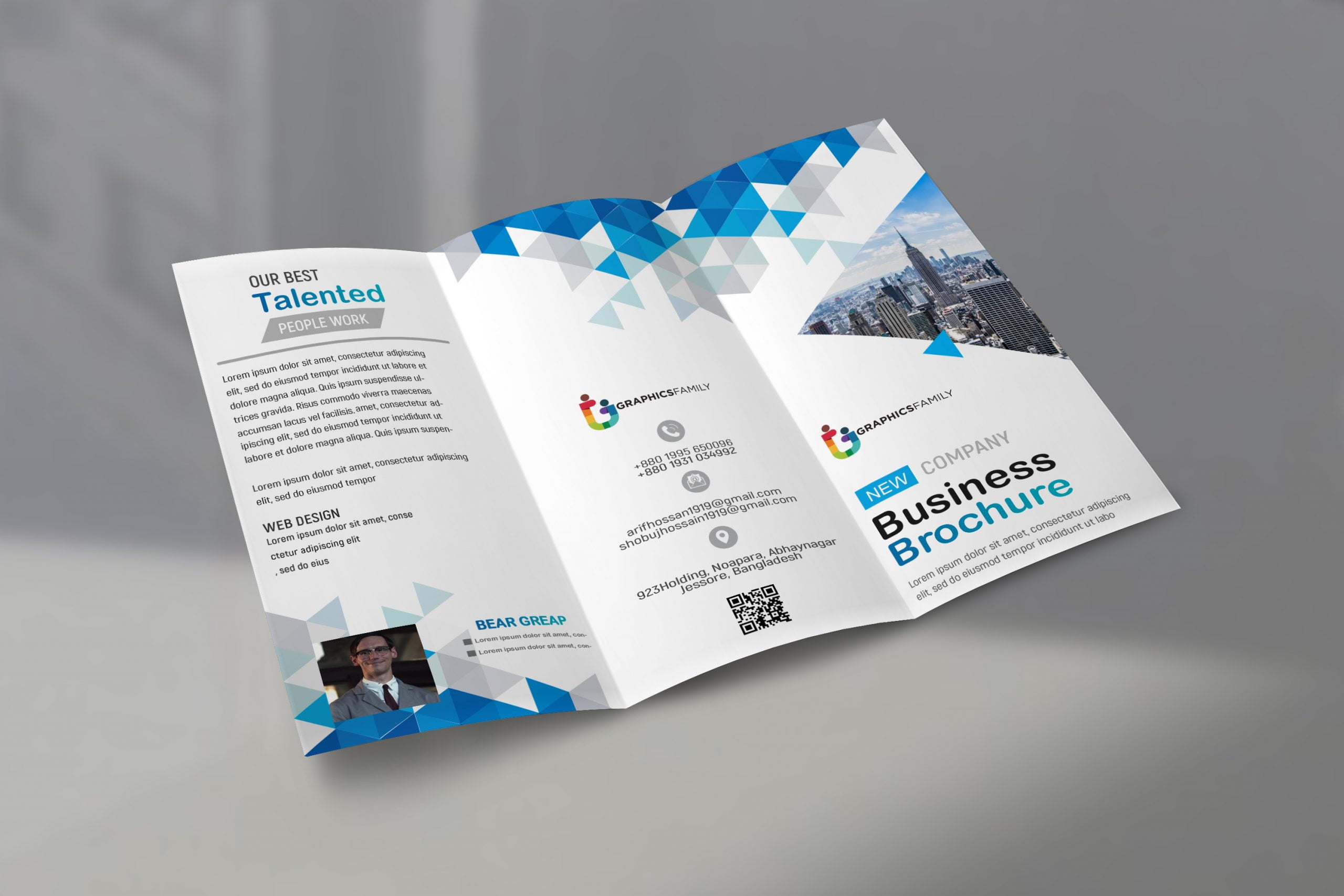 High resolution will bring high connections!