Hello Creative Artist,
People love to hear news about new burger joints for those who has a burger appetite. And it is also highly likely that to taste the burger variants and other items on the menu, and they would pay a visit first. Distribution of flyers is the perfect way for burger brands to spread their burgers' scent far and wide.
We have described a range of sumptuous-looking burger flyer designs on Graphicsfamily.com. With all the qualities expected in a burger flyer, this full-on action-packed burger flyer design shines.
The layout and design make it look as appealing as possible. Except for incorporating textual details into the available templates on graphicsfamily.com, there is not much you need to do. A burger joint, they are offering delicious discounts? Okay, choose to customize this burger flyer template and help the joint get the word out. The template is fully editable. In style, promote the burger specialties. PSD flyers' very appealing manner is laced with a sleek look and can be used for any fast food outlet or restaurant.
The models are arranged and layered, and these high-quality burger flyers are considered the ideal choice to design.
Enjoy!
High-Quality Burger Flyer Template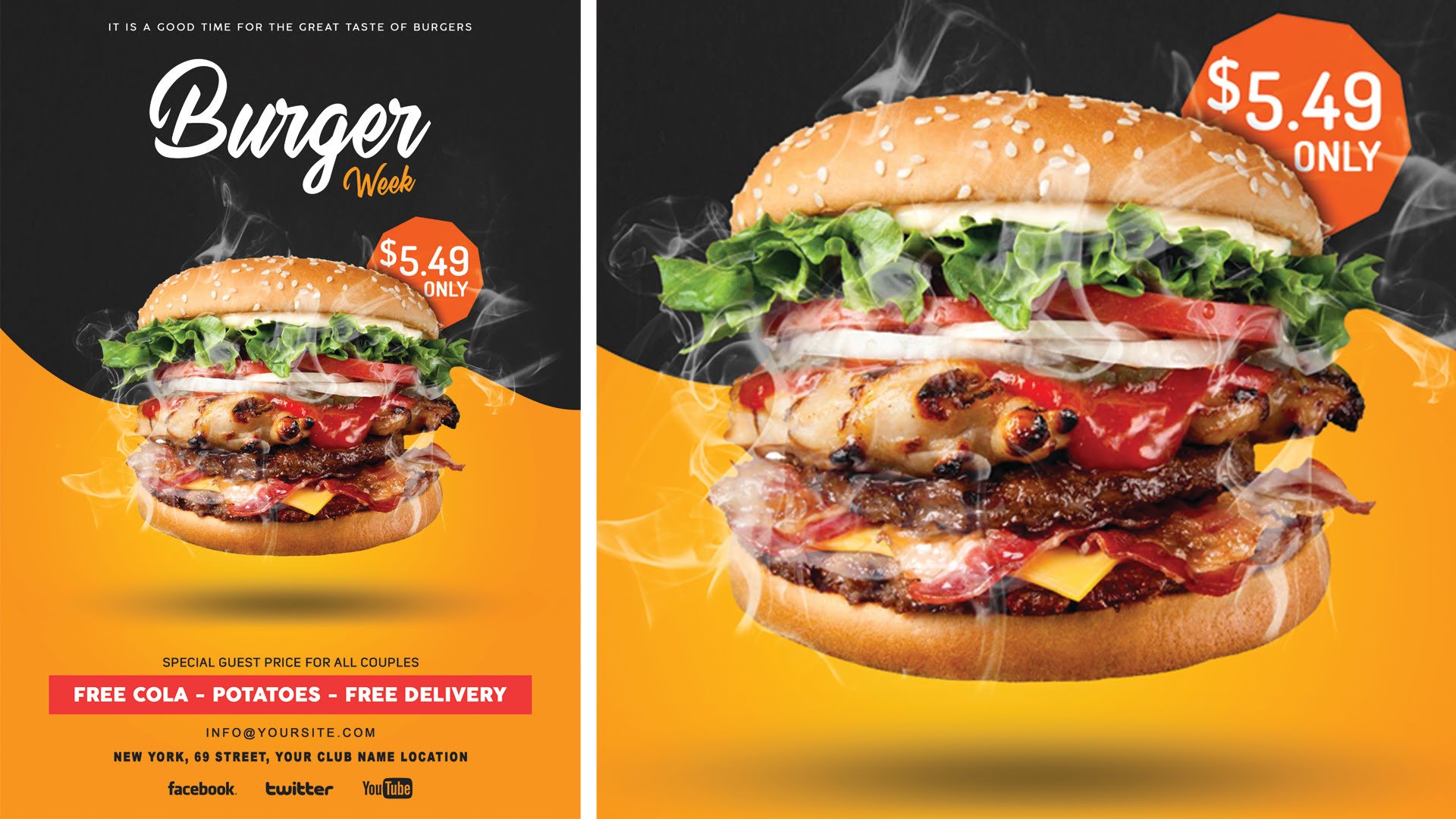 High-Quality Burger Flyer Template FEATURES:
– The Modern Business Card Is .Psd And  Is 100% Editable.
– 100% Customizable.
– High Quality
– Fully Layered Logo Template.
– .PSD (Source File)
What's Not Included In The .Zip File?
Mock-Up Images, Fonts And Logo Video Reveal Are Not Included In The Archive File. They Are Only For  Illustration Purpose. If You Need Customization Please Don't Hesitate To Contact Us.