Download Accelerator Plus

You may wind up requiring certain files or documents that may be accessed on the Internet, depending on the job you need to be done or the project you're working on. The same applies if you wish to add to your music collection or keep up with your favorite program for leisure or entertainment reasons. You can easily manage and obtain needed things from the information superhighway with the help of specialist software like Download Accelerator Plus.
Download Accelerator Plus, otherwise known as DAP, allows data to be downloaded from many sources and over a variety of different methods. Moving mission-critical applications to the cloud is difficult, especially when it comes to speed and application response times. YouTube and other web videos can also be quickly converted to any audio or music format using this program.
●       Search the Internet with an Integrated Browser
Be careful during the installation procedure so that you don't install any more default material or potentially harmful programs on your computer. Other than this, the setup procedure goes without a hitch and gets you up and running swiftly.
One of the most crucial elements of this application is the built-in web browser, which significantly cuts down on the amount of time spent browsing for things to download. The tab, aptly titled "Internet," connects you to the Internet and displays all download choices in a toolbar at the top. Additionally, you can just copy the URL and begin downloading things in the standard manner.
●       Organize your Downloads in Categories
The application's main window offers you a respectable list of files that are presented in accordance with the sorting criteria of your choice, as well as information like the status of each file, its size, its name, and the date it was produced.
You have the option to create folders that will automatically download particular formats for easier access. A number of pre-sets are provided to organize software, compressed audio, movies, photos, and documents.
●       Integrate with Windows Explorer
Download Accelerator Plus accelerates downloads by looking up for mirror and other download sites that provide the same content and also retrieves files from the most responsive locations. It is compatible with the majority of popular browsers, including Internet Explorer, Netscape, and Opera, but its clever browser interface, which is totally contained in your browser toolbar, only functions with IE.
Download Accelerator Plus intervenes and controls the download procedure each time you click a link in your browser. This software also has the ability to immediately disconnect your connection and turn off your computer after the download is completed.
Pros and Cons of DAP
Pros
Online videos can be downloaded, managed, and converted with this software.

Improved performance with larger files.

Allows you to share the downloaded files with your friends with a few mouse clicks.
Cons
Excessive number of advertisements appearing on your computer or laptop screens.
Verdict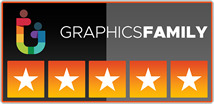 In conclusion, you can effectively control your download sessions by using Download Accelerator Plus. It is really quick to become familiar with everything it has to offer and more than lives up to the expectations. Its scheduling and recovery options can save you time and annoyance. However, they won't significantly increase your download speeds unless you download very big files over high-speed connections.
Review by Adi Barbu
With over 18 years of experience in creating web portals and online communities, developed GraphicsFamily to provide the world with best graphic resources and to encourage creative designers all over the world to learn, earn, share, and grow.

BEST SOFTWARE AWARD by GRAPHICSFAMILY
COPY THE CODE AND USE IT EVERYWHERE:
<a href='https://graphicsfamily.com/download-accelerator-plus/' target='_blank'><img src='https://graphicsfamily.com/wp-content/uploads/2022/12/Best-Software-Award-by-GraphicsFamily.png'></a>